AILBE McCORMACK | MISCP, Dip Physio,MSc (Manip Therapy), PG Dip Sports Phy, Lic. Acupuncture: Ailbe has 34 years of experience, working as an international level sports physiotherapist with the IRFU, as well as World champion and Olympic gold medallists at Crystal Palace. He has worked with some GAA All-Ireland club and county winners, an international hockey team and a professional rugby league team. Ailbe specialises in manual therapy treatment, acupuncture and exercise re-education programs. As an ageing sportsman, he still finds time for regular road biking, playing occasional tennis and kayaking the Liffey descent - trying not to fall in!
Read More...
Ailbe graduated from Leeds School of Physiotherapy in 1984 and completed postgraduate qualifications in Sports Physiotherapy (Curtin University, Perth, Australia), a Masters in Manipulative Therapy (Queensland University, Australia), and a Licentiate in Acupuncture (British School of Acupuncture). Since 1998, he has worked with the Irish Rugby Football Union. Ailbe was the first full-time physiotherapist for the Ireland Rugby Team, travelling to the 2003 Rugby World Cup and the 2004 Rugby 7's World Cup.
Other sporting involvement includes GAA at club level with Corofin (All-Ireland Club winners) and county level with Galway. He was also responsible for supporting the Dublin-based players of Mayo, Cavan and Laois. While at the National Sports Injury Clinic at Crystal Palace London, he worked with many international athletes. He has been team physio for both professional rugby league and Aussie Rules clubs. His experience even includes sports teams as diverse as lacrosse to ultimate Frisbee.
Ailbe is a specialist in hands-on manual treatment working on joints muscles and soft tissues to restore correct movement patterns. He has lectured in Australia, USA, UK and Ireland on sports injury and orthopaedic issues covering the shoulder, groin, knee, ankle and foot. He is currently an external lecturer in sports physiotherapy at University College Dublin and the Royal College of Surgeons Ireland.
FIONN DALY | MSc. BSc.Physio, MISCP:  Fionn graduated from University College Dublin in June 2010 and joined Ranelagh Physiotherapy Clinic in April 2013. He also completed a Masters in Sports and Exercise Medicine from Trinity College, Dublin, graduating in 2018. Fionn is currently the head physiotherapist at Wanderers F.C. and St. Michael's College, Ballsbridge.
Read More...
Fionn has worked at international level with the Irish Touch Rugby Team. He was the lead physiotherapist to St. Patrick's Athletic football club. He also works closely with triathlon, athletics and cricket clubs. Fionn's area of interest is rehabilitation with an emphasis on strength and conditioning. He believes athletes from all levels should take an active part in their rehabilitation program.
MARY KENT | MISCP, BSc Hons (Physio), PGDip Sports and Exercise Medicine, Lic Acupuncture:  Mary graduated in 1990 from Trinity College Dublin with a BSc in Physiotherapy. She followed this with a Diploma in Sports Medicine (Trinity College Dublin) and is a qualified Acupuncturist with her Licentiate in Acupuncture (British School of Acupuncture). Mary brings over twenty-five years of extensive physiotherapy experience in hospitals, community and private practice, and Sports Medicine. She established her own private practice at David Lloyds Riverview Club before moving to Ranelagh Physiotherapy Clinic.
Read More...
Her specialist interests are lower limb and foot biomechanics with orthotic prescription and casting skills. Mary is the lower limb, foot and ankle expert at Ranelagh Physiotherapy Clinic, and specialises in biomechanical assessment and orthotic prescription. Her services are in high demand from elite athletes to post-operative patients, as well as those struggling with foot pain in their daily lives.
Dr CAITHRIONA YEOMANS | PhD, MSc, BSc. Physio, MISCP:  Caithríona graduated from the Royal College of Surgeons in June 2010 and has worked in private practice since. She completed a Masters in Sports and Exercise Medicine from Queen Mary University of London in 2014, with her dissertation on the biomechanics of Irish Dancing presented at the annual International Association of Dance Medicine and Science conference. Caithríona completed a PhD in the University of Limerick (2016-2020) exploring injury trends in men's and women's rugby to try identify injury risk factors and help develop injury prevention strategies.
Read More...
Caithríona is currently the Medical Manager of the Developmental Game in the Irish Rugby Football Union, where she works with key stakeholders across Irish Rugby to protect player welfare and improve performance through applied research.
Caithríona has worked with school and club rugby teams, in addition to dancers, gymnasts and hockey teams. Her particular areas of interest are sports and musculoskeletal injuries, youth athletes and biomechanics. In addition to her clinical experience, including manual therapy, soft tissue techniques, taping and exercise rehabilitation, Caithríona lectures part-time in the University of Limerick on the BSc and MSc Physiotherapy degree courses. She believes that no matter what level of sport you are playing at, athletes should receive high performance care, so they can continue enjoying their sport throughout their lifetime.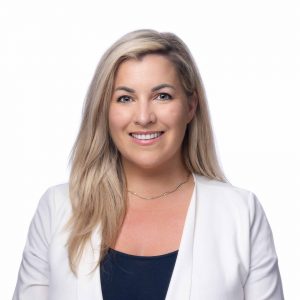 Caithriona
Fergal Howard | MISCP BSc. Physio:  Fergal graduated from the Royal College of Surgeons, Dublin in 2011. He has worked extensively in private practice and with sports teams including the International Rugby Academy of New Zealand and the Manly Sea Eagles super rugby league club in Sydney, Australia. Closer to home, he has worked with both the Leitrim senior hurling and senior and minor football teams. He has a special interest in biomechanics and gait analysis, posture, running and exercise prescription. Fergal has studied and developed a good understanding of functional range conditioning, kinetic link training. He has a special interest in strength and conditioning, spinal manipulation and his skill set emphasises manual therapy, electro-acupuncture and dry needling.
Read More...
His work experience has been diverse. Fergal spent 18 months on the largest private residential yacht where he ran the physiotherapy services; providing treatment of a wide range of conditions including sports, orthopaedic and neurological injuries. He also provided health and wellness advice on a regular basis.
Fergal still plays Gaelic football for his local GAA club, which keeps him fit along with his cycling and gym requirements. Through his experience working in Ireland and abroad, he brings a very experienced approach to manual therapy exercise prescription and over all body conditioning.
EOIN FEHILY | MISCP, BSc. Physio, Certified Pilates Instructor: Eoin completed his physiotherapy degree in 2013 at University College Dublin. Over the next 3 years he worked in New Zealand. He qualified as a Pilates instructor during this period and set up a Pilates clinic in Wanaka, developing individual and group programs tailored for all levels. Eoin also specialised in treatment of elite skiers and snowboarders in Wanaka's challenging ski fields, while also working as the head physiotherapist to the Upper Clutha Rugby team.
Read More...
In 2015, Eoin moved to Melbourne, Australia and began a 5-year association with Pinnacle Health Group - specialists in corporate wellness working with ergonomic issues, back and neck problems, pain relief and musculoskeletal conditions. By the end of his 5-years at Pinnacle, Eoin was responsible for 10 healthcare professionals specialising in corporate wellness and had a well-rounded understanding of the psychosocial nature of pain and how best to manage it. He returned to Ireland in 2020 with great experience in healthcare management, specifically sports injuries and Pilates for all age groups. He feels the experience in New Zealand and Australia has opened his eyes to the broader picture of physiotherapy and allied health.
Eoin is well practiced in manual therapy, dry needling, taping and soft tissue techniques. He has gained experience in a wide array of disciplines and sports. He believes in adapting his treatment to match the individual needs of the client and provide optimal return to the demands of an active life.
Personally, Eoin enjoys a varied lifestyle. He was a windsurfing instructor before he became a physiotherapist. He enjoys acting and kite surfing. He is also very keen on personal fitness including Pilates and regular running. In 2019 he completed the Melbourne Marathon.
Eoin's philosophy as a physiotherapist is to provide the client with an understanding of how exercise and lifestyle changes can help to remove pain and restore optimal function.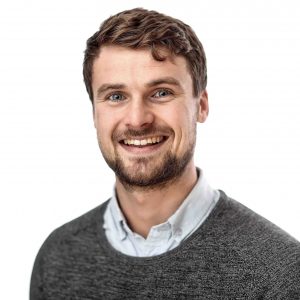 Eoin