AILBE McCORMACK | MISCP, Dip Physio,MSc (Manip Therapy), PG Dip Sports Phy, Lic. Acupuncture: Ailbe has 34 years of experience, working as an international level sports physiotherapist with the IRFU, as well as World champion and Olympic gold medallists at Crystal Palace. He has worked with some GAA All-Ireland club and county winners, an international hockey team and a professional rugby league team. Ailbe specialises in manual therapy treatment, acupuncture and exercise re-education programs. As an ageing sportsman, he still finds time for regular road biking, playing occasional tennis and kayaking the Liffey descent - trying not to fall in!
FIONN DALY | MSc. BSc.Physio, MISCP:  Fionn graduated from University College Dublin in June 2010 and joined Ranelagh Physiotherapy Clinic in April 2013. He also completed a Masters in Sports and Exercise Medicine from Trinity College, Dublin, graduating in 2018. Fionn is currently the head physiotherapist at Wanderers F.C. and St. Michael's College, Ballsbridge.
MARY KENT | MISCP, BSc Hons (Physio), PGDip Sports and Exercise Medicine, Lic Acupuncture:  Mary graduated in 1990 from Trinity College Dublin with a BSc in Physiotherapy. She followed this with a Diploma in Sports Medicine (Trinity College Dublin) and is a qualified Acupuncturist with her Licentiate in Acupuncture (British School of Acupuncture). Mary brings over twenty-five years of extensive physiotherapy experience in hospitals, community and private practice, and Sports Medicine. She established her own private practice at David Lloyds Riverview Club before moving to Ranelagh Physiotherapy Clinic.
Dr CAITHRIONA YEOMANS | PhD, MSc, BSc. Physio, MISCP:  Caithríona graduated from the Royal College of Surgeons in June 2010 and has worked in private practice since. She completed a Masters in Sports and Exercise Medicine from Queen Mary University of London in 2014, with her dissertation on the biomechanics of Irish Dancing presented at the annual International Association of Dance Medicine and Science conference. Caithríona completed a PhD in the University of Limerick (2016-2020) exploring injury trends in men's and women's rugby to try identify injury risk factors and help develop injury prevention strategies.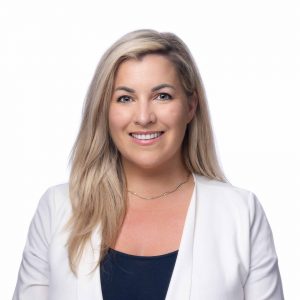 Caithriona
Fergal Howard | MISCP BSc. Physio:  Fergal graduated from the Royal College of Surgeons, Dublin in 2011. He has worked extensively in private practice and with sports teams including the International Rugby Academy of New Zealand and the Manly Sea Eagles super rugby league club in Sydney, Australia. Closer to home, he has worked with both the Leitrim senior hurling and senior and minor football teams. He has a special interest in biomechanics and gait analysis, posture, running and exercise prescription. Fergal has studied and developed a good understanding of functional range conditioning, kinetic link training. He has a special interest in strength and conditioning, spinal manipulation and his skill set emphasises manual therapy, electro-acupuncture and dry needling.
EOIN FEHILY | MISCP, BSc. Physio, Certified Pilates Instructor: Eoin completed his physiotherapy degree in 2013 at University College Dublin. Over the next 3 years he worked in New Zealand. He qualified as a Pilates instructor during this period and set up a Pilates clinic in Wanaka, developing individual and group programs tailored for all levels. Eoin also specialised in treatment of elite skiers and snowboarders in Wanaka's challenging ski fields, while also working as the head physiotherapist to the Upper Clutha Rugby team.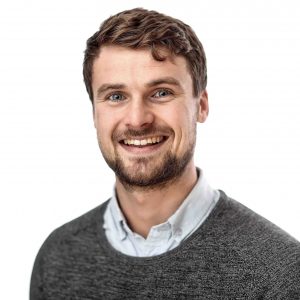 Eoin